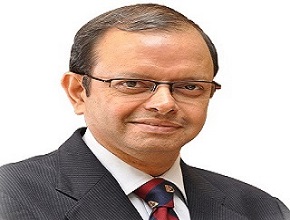 Dr. Ganesh Natarajan
Chief Mentor of CoE – MOTION & Founder 5F World
About
Dr. Ganesh Natarajan
Dr. Ganesh Natarajan is Executive Chairman and Founder of 5F World, a platform for Digital Start-ups, Skills and Social Ventures in the country. He is the Chairman of Global Talent Track, a pioneer in Employability Skills Training in Asia and Skills Alpha, a new digital platform venture to transform learning processes in organizations and society.
Dr. Ganesh has a Masters' in Industrial Engineering from NITIE Mumbai, PhD from IIT Bombay and AMP from Harvard Business School. He has received the Distinguished Alumnus Award of IIT Bombay and NITIE and has been recognized by EY and the Asia Pacific HR Forum for excellence in technology entrepreneurship and people-centric leadership. He has completed two successful CEO tenures over twenty-five years at APTECH and Zensar Technologies. Harvard Business School has written and teaches two case studies on Dr. Ganesh Natarajan and his success through Vision Communities.
Dr. Ganesh has recently been elected by the shareholders of State Bank of India to serve on its Board of Directors. He also serves on the Boards of Principal Asset Management, Hinduja Global Services, LHI Digital, Asian Venture Philanthropy Network, Singapore, Systech Los Angeles and Social Venture Partners (SVP) International, Seattle. He is Chairman and Board Director of Social Venture Partners India and Pune City Connect.
Dr. Ganesh has been Chairman of Industry association NASSCOM and NASSCOM Foundation and various National Committees of the Confederation of Indian Industry and the All India Management Association. He has also been President of the HBS Club of India. He is an author of eight books and numerous articles. He lives in Pune, India.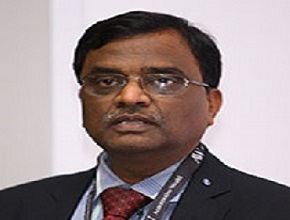 Dr. Ajit Kumar Jindal
Former Vice President, M/s. Tata Motors Ltd
About
Dr. Ajit Kumar Jindal
Dr. Ajit Kumar Jindal is Advisor E-Mobility, New products & Technology at TATA Autocomp Systems Limited. Dr. Ajit Kumar Jindal has been Vice President - Engineering Research Center (ERC) at M/s. Tata Motors Ltd and led the development of xEV and Defence Vehicles.
During the last decade, Dr Jindal has led various projects involving technology development, meeting various regulatory as well as product upgradations required for domestic as well as international markets and has led the development of Hybrid, Electric as well Fuel Cell Buses. Safety technologies such as ANCAP, Collision Mitigation and Lane Departure Warning, Automated Manual Transmission etc. have also been incorporated in the vehicles. As a part of defence portfolio enhancement, many new products to meet various ballast and ballistic threat levels, involving development of innovative lightweight materials have also been developed, tested and validated.
He has led various programs for continuously improvements of products for fuel efficiency and enhanced performance through various innovations, light weighting and development of new generation aggregates.
Prior to Tata Motors, he has worked in senior positions at Swaraj Mazda Ltd and Eicher Motors in the areas of vehicle and engine design.
Dr Jindal holds a PhD in IC Engines, and is an active member of various industry forums. He has authored many technical papers for national and international journals.
He is also a Chartered Engineer and a fellow of I Mech E. and Member of Society of Automotive Engineers, USA.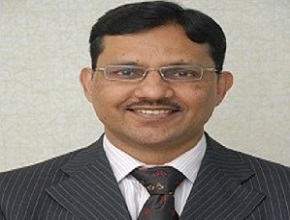 Shri Ashok Chandak
CEO, G2M NOW LLP, Ex. Sr. Director, NXP Semiconductors and Former Chairman, IESA
Shri Ashok is Post Graduate in Electronics engg and Management education from Babson College, Boston, USA having 25+ years of experience in Electronics, Semiconductors and Automotive. Having led leadership positions for India and Asia in Sales Management, Business Development, Automotive vertical , EMS/ ODM, Ecosystem Development. Strong ecosystem relationship across all Industry verticals, Startup ecosystem, Industry Bodies, Technology companies, Incubators, Universities, etc. He has been Chairman of India Electronics Semiconductors Association (IESA), Co-Chairman of FIDO Alliance, President of Smart card forum of India. Worked for NXP Semiconductors, Infineon technologies, Motorola, etc in last 25 years and Managed multi-locational/ cross-cultural/ cross functional teams across Asia. More than 200 Speeches in Conferences and events and Media Interviews.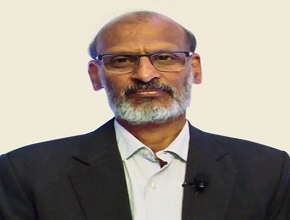 Shri I V Rao
Former Sr Managing Executive Officer Engineering, Maruti Suzuki India Ltd & Visiting Sr Fellow, TERI
Summary:
• Visiting "Senior Fellow" in Centre for Sustainable mobility group of TERI, a renowned think tank based in New Delhi (2019 ~)
• Over 36 years of experience in auto industry. Joined Maruti in 1983 and has spearheaded the R&D activities at Maruti Suzuki India Limited - Led the R&D team as Senior Managing Executive Officer (Engineering) till 2012 and continued as Executive Advisor from 2012 to 2019.
• Made significant contribution in policy & standards formulation for auto industry in the areas of Auto Fuel Policy, Emission & Safety standards, Electric Mobility and International Harmonization of regulations.
• M. Tech in Mechanical design from IIT Kanpur (1976) and Graduate in Mechanical Engineering from Osmania University, Hyderabad. Worked at R&D center of Jyoti Limited, Vadodra (1977-79) and KG Khosla Compressors Ltd (1979-83), before joining Maruti.
• Played a key role in establishing SAE (Society of Automotive Engineers) in India and expanding its activities for industry professionals and engineering students.

Highlights:
• As Visiting Senior Fellow in Centre for sustainable Mobility at TERI, Mr Rao is currently working on studies about alternate low carbon technology options for future sustainable mobility.
• In an accomplished career at Maruti Suzuki spanning 36 years, made significant contribution in different roles in the areas of Technology Transfer, New Product Planning & Development, Component Localization, Quality Assurance & Service and Manufacturing Engineering functions.
o Under his leadership, Maruti R&D has grown from strength to strength and has developed capability for new model development, alternate fuel product development and new technology development. His most significant contribution was the Launch of New Alto, Alto K10 and Eeco designed and developed by Maruti Engineers in India.
o Spearheaded the vendor upgradation activities as Director, Maruti Center for Excellence (MACE) from 2011 to 2015.
o Director on the Board of Maruti's joint venture (s) Bharat Seats Limited (2005~2015) and Machino Polymers Limited (2013~till date)
• With the vast experience of technology development and understanding of Indian context, played active role in formulation of automotive regulations in India.
He held key positions in different industry/ government bodies as:
o Participated in all the discussions as SIAM representative with MORTH / MOEF for formulation of Mass emission regulations from 1996 onwards.
o Represented the auto industry on 'Committee on Auto Fuel Vision & Policy 2025' constituted by MOPNG for Auto-fuel policy beyond BS IV.
o Member of NEMMP committee formed by Ministry of Heavy industry for working on Electric mobility Policy and road map for India
o Executive Council member – SIAM (Society of Indian Automobile manufacturers (2005-2015)
o Past Co-Chair for National & International Regulations council , SIAM
• Played a key role in establishing SAE (Society of Automotive Engineers) in India and expanding its activities for industry professionals and engineering students
o Chairman of SAEINDIA Northern section from 2010 to 2014 and presently VP and Chairman for Automotive Board of SAEINDIA.
o Takes active interest in Student activities and is a very active member of SAEINDIA.
o Leading the SAE INDIA Foundation activities as President.
• Mentoring 6 startups with innovative concepts for future mobility.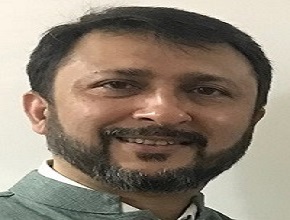 Shri Prashant Maniar
Managing Partner, Encito Advisors LLP
About
Shri Prashant Maniar
Shri Prashant Maniar is Managing Partner of Encito Advisors LLP, a boutique investment bank providing strategic and financial advisory services, based in Mumbai India. The firm specializes in Sustainability, Cleantech and Mobility sectors, providing clients' advisory services for growth capital syndication via Private Equity (PE) or Venture Capital (VC), Mergers and Acquisitions (M&A), International Joint Ventures (JV), Debt/Project Finance syndication, India Entry Strategies and Project Development Advisory. Shri Maniar has 20+ years' experience in Clean Energy, Environment and Technology industries' during which he has consistently delivered successful results in operational and advisory roles. Earlier Shri Maniar, while based in California USA, held the position of Cross-border practice head at Cipher Capital. Prior to that, he was co-founder and Chief Strategy Officer at Stratosphere Solutions, where he was instrumental in signing up Fortune 50 companies as customers, raising capital and setting up global alliances. Shri Maniar holds a MBA, specializing in Entrepreneurship, from Santa Clara University (USA), a M.E. in Electrical Engineering from University of South Carolina (USA) and a B.E. in Electronics Engineering from Mumbai University (India). Shri Maniar, has presented at many marquee conferences, writes articles on a regular basis and has participated as a judge in many reputed competitions. He devotes considerable time mentoring entrepreneurs. Shri Maniar co-chair's Global TiE Sustainability SIG, has Chaired the TiE-Mumbai Clean Energy & Environment special interest group and served on the Board of Directors of 700 for Science, a global non-profit organization connecting investors and disruptive technologies in biotech and cleantech. His detailed profile is at https://www.linkedin.com/in/prashantmaniar and further information on Encito Advisors can be found at www.encitoadvisors.com.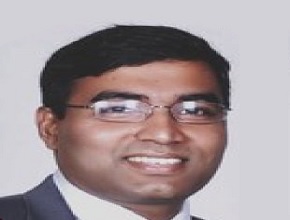 Shri Vinten D. Diwakar, Ph.D.,
Head Battery System, Green Cubes Technology
About
Shri Vinten D. Diwakar
Shri Diwakar has held senior and leadership roles at OLA Electric, Mahindra Electric and Reva with responsibilities ranging from leading a team of engineers to design, develop, test and manufacture lithium-ion battery solutions These responsibilities include focused efforts on building engineering competencies, IP identification and generation in the battery and EV technology space and improving the development process for design and development of battery packs. Dr. Diwakar was an adjunct professor at Tennessee Technological University from 2009 and 2010, where he taught both undergraduate and graduate courses in chemical engineering.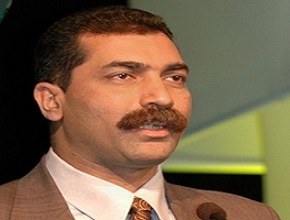 Shri Anup Sable
Chief Technology Officer (CTO), KPIT Technologies Ltd
Shri Anup is the Chief Technology Officer (CTO) at KPIT Technologies. In this role, his keen sense for blending technology trends and customer challenges helps KPIT to formulate a range of solutions and products which bring value to the vertical industries including the global automotive ecosystem. An Executive Board Member at KPIT, Anup has been associated with KPIT since 1994. Over the years, Anup has been instrumental in KPIT's growth and recognition as a global product engineering partner to the automotive industry.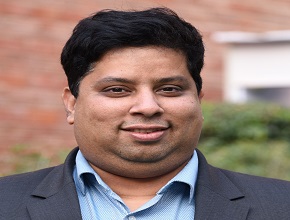 Dr. Rahul Walawalkar
MD, Customized Energy Solutions & President, IESA
About
Dr. Rahul Walawalkar
Dr. Rahul Walawalkar is President & MD of Customized Energy Solutions India Pvt. Ltd. He leads the Emerging Technologies domain for Customized Energy Solutions globally, which under his leadership has emerged as a thought leader in the areas of energy storage, renewables, demand response, electric vehicles, and smart grid technologies. A strong votary of improving energy storage and e-mobility in India, Rahul founded the India Energy Storage Alliance in 2012 and continues to serve as its President. He served as board member for Energy Storage Association, USA during 2009-15 and as the Chair for Global Energy Storage Alliance during 2018-20. In 2021, Central Electricity Regulatory Commission (CERC) of India inducted Rahul to be part of the Central Advisory Committee of the power regulator. He played an instrumental role in shaping up the Advanced Chemistry Cell Battery Manufacturing Program for NITI Aayog during 2019-20, under which 50GWh of manufacturing capacity is expected under the Production Linked Incentive scheme for GOI. During 2018-19 he worked on drafting the National Energy Storage Mission for MNRE. He served as member of standing committee on energy storage for MNRE during 2014- 17 and national taskforce for renewable integration by Central Electricity Authority & Ministry of Power between 2013-14. Under Rahul's leadership, Customized Energy Solutions' has received numerous awards including IPPAI Power Innovation Award for creation of India Energy Storage Alliance in 2016-17, Brad Roberts Award for outstanding industry contribution by Energy Storage Association (USA) in 2016, USAID's PACEsetter Fund Award for MICRO initiative in 2016 & 2019 and CII Innovative Energy Services Award for Tata Power Demand Response program in 2012.